London, your time is precious, we get that.
But so is your fitness.
Between sweaty commutes and countless powerpoint presentations, it's never straightforward to slot in a proper full-body workout.
Enter CIRQ: fully Immersive functional training.
Why CIRQ?
Functional fitness is well-renowned in wellness. Focused on exercises that move you through natural planes of movement, it ensures the body is better prepared to tackle everyday activities and supports injury prevention.
CIRQ focuses on the FORM of these movements. Immersive screen tech supports the on-site PT in demonstrating how to move properly and powerfully through the varied circuits.
CIRQ's screen tech works alongside dynamic music and lighting to ensure mind and body stay fully focussed and on point during the workout.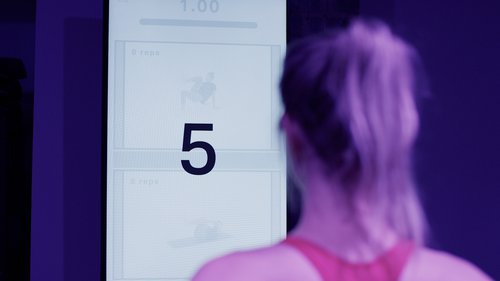 Quick and effective HIIT
HIIT (high-intensity interval training) is a game-changer for Londoners looking to pack in an effective, fast-paced workout in minimal time.
CIRQ = 9 stations, 40 mins of cardio, power and conditioning intervals. No time wasted.
CIRQ has 100's of different cardio, power and endurance circuits designed to challenge your anaerobic threshold, burn fat, condition and encourage muscle building. Intervals change daily and are all packaged up into varied yet straight-forward classes.
For maximum endorphin release to de-stress, HIIT ticks the boxes. New research shows that HIIT can significantly increase the release of endorphins in brain areas controlling pain and emotions. Lift more, stress less.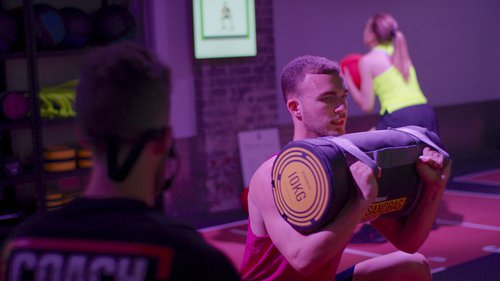 Four class types. One goal.
HIIT. Every. Muscle. Slam, squat, lift and plank your way through a 45-minute circuit, including our:
Full cardio blitz (ENGINE)
Metabolic conditioning (STRONGSIDE)
Strength training (LIFT)
Explosive power (WATT)
Each class works together to support one collective goal; boosting strength gain, fat burn, cardiovascular health.
LIFT + CIRQ = symbiotic success.
CIRQ promotes endurance, power and stamina.
LIFT drops the pace and ramps up the resistance to hone in on strength training.
Pushing you through a full-body strength circuit, LIFT builds up your core foundations — leading to an increase in your CIRQ performance and vice-versa. CIRQ's HIIT principles improve your VO2 max and cardio output to increase your endurance when honing in on strength goals.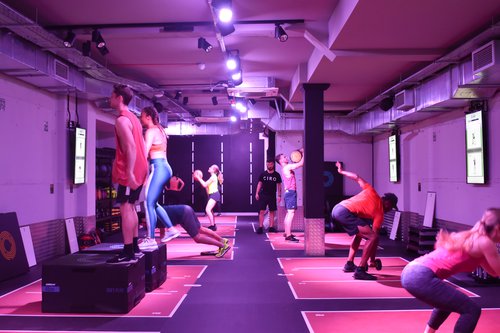 Flex around your schedule
Committing to a set class time can be hard, so our FLEX sessions have you covered. FLEX gives you a functional and effective HIIT workout, at a time that works around you. When the FLEX window clicks in, you can jump in and out of the circuit whenever you want.
Keep it simple with a 45min workout, double-up or cut it short, it's your call. Your Time, Your Fitness.
Total fitness. Zero faff.
You can find out more about your first time at CIRQ, or if you're ready, book a session now. Visit #insight for more circuit training info.